Make a Difference, Invest in the Future
Help us build the next phase of the center to expand our support for students, research and the community.
Planetariums are invaluable teaching aids for introductory astronomy classes. Students can see un-light-polluted skies and constellations.
Shows can be used for local K-12 tours.
Public planetarium shows are a huge draw for the general public. There are many preplanned programs available that attract people to campus and to get them interested in learning more.
Allows astronomy students to become familiar with teaching by giving planetarium programs.
Science centers are not complete without them as an important resource.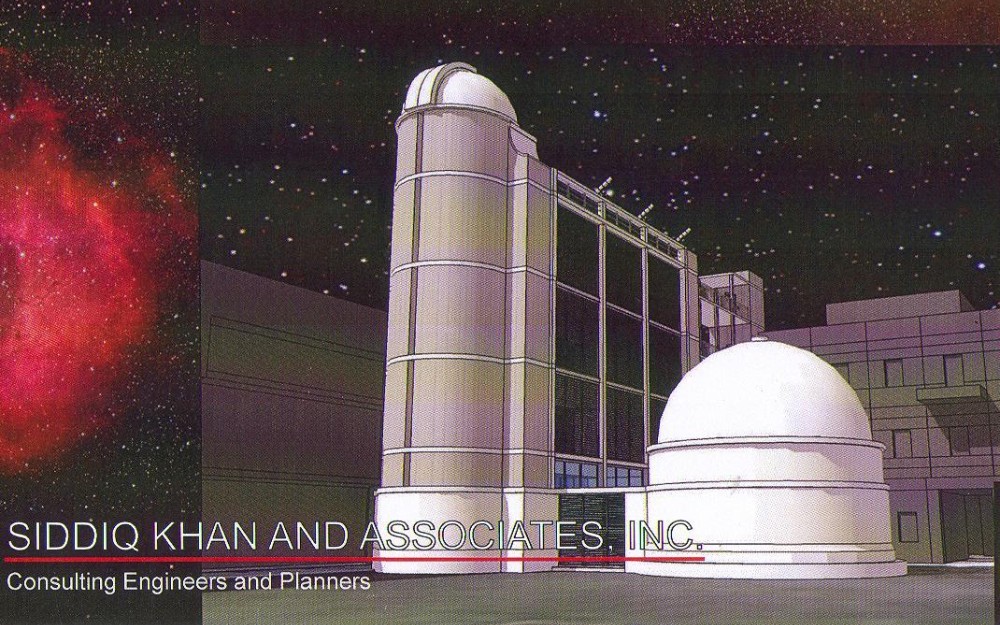 We are currently looking at the Digistar 4 system for the planetarium.
"Digistar 4 is the world's best-selling and most advanced fulldome digital theater system. Designed for maximum ease-of-use and intuitive system operation, Digistar 4 redefines what's possible in a digital planetarium with its sophisticated user interface, enhanced realtime capabilities, ultra-high resolution fulldome video playback and open architecture. With Digistar the emphasis is not on the technology but on flexible storytelling tools to customize presentations to any audience. Digistar 4 can play back the latest fulldome shows, including giant screen film transfers for amazing digital cinema experiences. Also, Digistar 4 is all about astronomy and science. The software contains the most comprehensive set of astronomical data ever assembled, including the fully integrated Digital Universe data set from the American Museum of Natural History and NASA. Digistar 4 contains the known universe in three-dimensional realtime computer graphics. Digistar 4 also can be matched with a number of fulldome 2D & 3D video projection solutions at resolutions up to 8K x 8K, with projection solutions designed to fit virtually any theater or budget." - from Evans & Sutherland.
If you or someone you know is interested, please contact Dr. Webb at the Stocker AstroScience Center. You can donate directly on our Give page, or (for FIU employees) through Ignite.